In which we answer two reader questions about Turkey Day.
Welcome back!
Well, well, well. The holiday season is officially upon us and we get to add a solid dose of World Cup soccer to the already packed schedule this year.
Alongside the U.S. men's national soccer team kicking off its World Cup campaign on Monday, there's a relatively large holiday next week that offers the uniquely American chance of gorging on foods that make you sleepy, napping it off and then waking up to do it all over again.
Combine the two, toss is a dose of football here, a basketball game there, a little bit of family time and hanging out with some good friends and you've got a truly special week on tap.
With that in mind we thought this week's Mailbag should have a Thanksgiving feel.
Hey Mailbag, could you share some healthy Thanksgiving recipes?
It's worth noting the word "healthy" and this writer's Thanksgiving traditions don't often cross paths. In my world we subscribe to frying it, covering it in gravy and eating it in large quantities.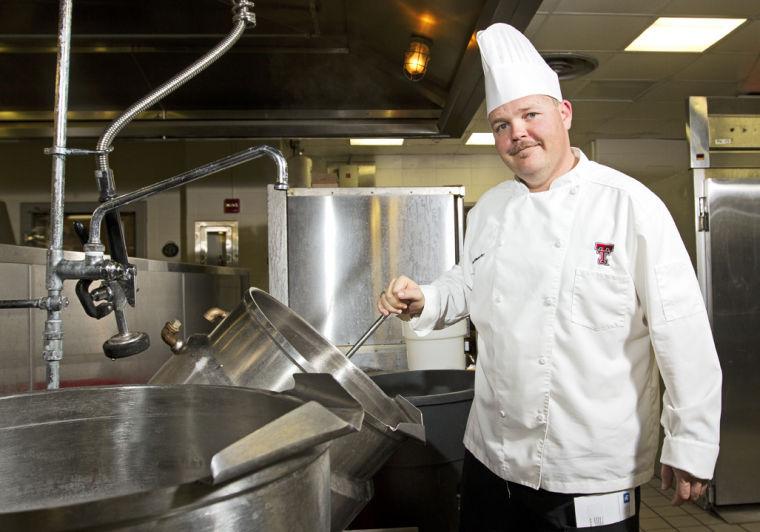 But the Mailbag couldn't leave a loyal reader without answers, so we reached out to our resident culinary contact, Texas Tech University's Executive Chef Dewey McMurrey, for some ideas that live outside our typical range.
As always, he delivered with a few delicious dining options of the healthier variety.
Hot Smoked Salmon
For this you will need 2 pounds of boneless and skinless salmon filets; 3 cups of brown sugar; 1 cup of kosher salt; 1 tablespoon of paprika; 1 teaspoon of dill (the dry spice); 1 tablespoon of garlic powder; 1 tablespoon of onion powder; 1 tablespoon of black pepper; and a ½ teaspoon of cayenne pepper.
To prepare it, wash your fish and pat it dry. Mix the dry ingredients together very well and sprinkle over the salmon, covering it completely on both sides. Marinate the salmon in the fridge for up to 8 hours.
Using cold water, rinse the salmon after marinating. Ensure you rinse it very well. Let the salmon dry on a small sheet pan and allow a pellicle – the dry lather that surrounds the salmon – to develop.
Set your smoker to 120 F and smoke the salmon for 4 hours total but increase the temperature by 20 degrees every hour, ending with 180 F for one hour. Remove from the smoker and serve whole or slice into portions.
Quick Tip: For a quicker meal, smoke the salmon at 250 F until it reaches an internal temperature of 145 F.
Bread & Butter Pickles
For this you will need 1 large cucumber, sliced; 1 teaspoon salt; 1 onion, thinly sliced; 1/2 teaspoon mustard seeds; 1 cup white sugar; 1/2 cup distilled white vinegar; 1/4 teaspoon celery seed; and 1/4 teaspoon ground turmeric
To prepare it mix the cucumber, salt, onion, mustard seeds, white sugar, distilled white vinegar, celery seed and turmeric in a medium microwave-safe bowl. Microwave on high 7 to 8 minutes, stirring twice, until cucumbers are tender and onion is translucent. Transfer to sterile containers. Seal and chill in the refrigerator until serving.
Asparagus Tip Quiche
For this you will need 2 gallons of eggs, beaten or blended; 6 fresh asparagus, blanched; 1 shallot, minced; 1 pound of diced mushrooms; 8 pie crusts; two tablespoons of white pepper; ¼ cup of kosher salt; 3 tablespoons of ground coriander.
To prepare, blanch the asparagus in the rubber band and shock in ice water. Cut the tips off and save or discard the rest of the asparagus for soup or filler in another recipe. Sauté the shallots and mushrooms until just tender. Add all of the ingredients to the eggs and season. Pour into the pie crusts and bake at 350 F until firm through the center and has an internal temperature of at least 145 F. Cut into 6 pieces for service.
Now that we've dealt with that bit of healthiness, let's answer a question more our speed.
What's the key to hosting a great Friendsgiving?
There are many ways to answer this question and in truth, all of them could be right. But as a long-time host of an annual Friendsgiving, I'll give you the four keys I've found.
Fry that Turkey
One of the things that makes our Friendsgiving a success is the annual frying of the turkey, in which a select group of friends wake up early on a Saturday, set up our frying apparatus outdoors and kick off the party hours before the others even arrive.
This takes a cultivated group. By no means should you invite the entire party to show up at 9 a.m., but the frying of the turkey is a great way to kick off the day.
It allows your closest-knit group of friends to spend a day together and all have a hand in the main course. And it's honestly one of the easiest ways to cook a delicious turkey. We recommend using a liberal amount of a Cajun Injector (we have brand loyalty but aren't at liberty to say which) to get the turkey ready for frying. Beyond that, follow the recommendations for minutes-per-pound in the fryer and it really should come out tasting great and ready for eating.
BY ALL MEANS, make sure that sucker is fully thawed before dropping it in the hot oil. If it's still frozen your Friendsgiving will be a massive failure and the fire department might be needed. (Should we have put this as step one?)
Frying the turkey also leaves an oven open for warming up and/or cooking other dishes, and if your Friendsgiving is done right that oven should be busy most of the day.
BONUS: The frier setup allows you and your friends to find out what else can be fried. It's like going to the state fair in your own backyard.
Keep it potluck
Friendsgiving is a time of sharing with the family you choose, and one of the things we like to share is traditions. Keeping it potluck lets every invitee call their mother, father, grandmother or grandfather and get the family recipe they long for all year.
And then they get to make it and bring it to share with you!
We have friends who do great corn casserole, some who make homemade rolls and others that have an affinity for yams, green beans, fried okra, pies… you name it.
The trick is to send around a spreadsheet so you don't end up with six containers of mashed potatoes. You'll likely find that many of your friends have family traditions that you find rather delicious and it has often brought us a wide array of foods.
The potluck also takes some of the pressure off the host. The goal is to have fun, not spend all morning ruining your kitchen and then hastily cleaning it to have company over.
Cultivate the right group
There's a time to have awkward conversations around the Thanksgiving table and there are times not to.
Friendsgiving is the latter.
Cultivating the right group also means inviting the friends you know will participate in the potluck.
Have games ready
Maybe you've got the right group together and the conversation flows and that's all you need, but having a few ideas for activities can help when the dialogue starts to lag.
Aside from the running game of "what can we fry next?" we recommend trying some outdoor games like Gourd Bowling, Giant Jenga or Backyard Footgolf. And, considering the time of year, having some indoor games like Puns of Anarchy, Wahoo, Cranium, or Unstable Topics – a new one we're looking forward to trying out – on hand is a good idea as well.
More Mailbag
---