Alderson & Griffin Center for Family Business & Entrepreneurship will host the first of this series that aims to enhance the success of family businesses and entrepreneurs.
WHAT: The Alderson & Griffin Center for Family Business & Entrepreneurship, a part of the Rawls College of Business at Texas Tech University, is proud to announce the launch of the McCoy Family Speaker Series – a new initiative that aims to provide valuable insights and best practices for family businesses and entrepreneurs in the Lubbock region and beyond.
WHEN: Sept. 14, 8-10:30 a.m.
WHERE: Buddy Holly Hall, 1300 Mac Davis Lane.
Virtually (register for Zoom link)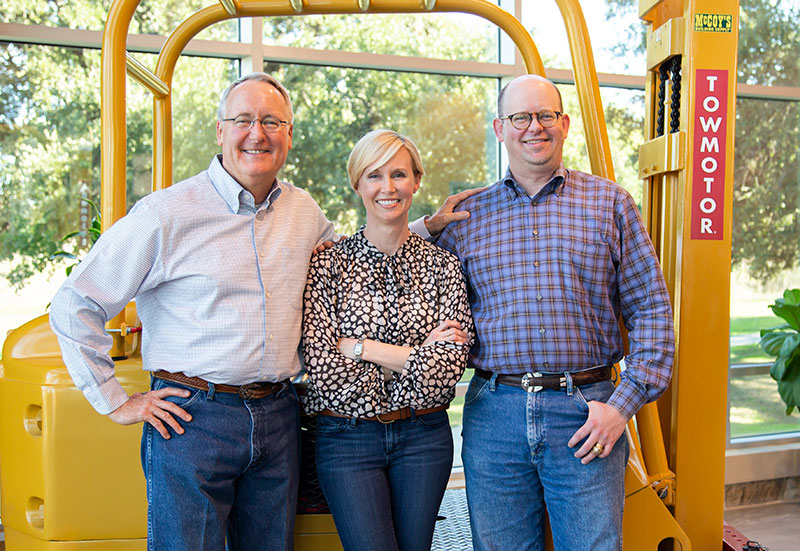 EVENT: This inaugural event will feature the namesake of the series and leaders of McCoy's Building Supply, one of the nation's largest family-owned building supply retailers. Brian McCoy, board chairman; Meagan McCoy Jones, president and CEO; and Reid McCoy, board of directors and vice chairman, will discuss how they have grown and sustained their family business for over 90 years.
"We are champions of family-owned businesses," Brian McCoy said. "With this speaker series, we hope to share with students what it means to be a privately-held business along with the special challenges and opportunities that come with that."
The speaker series was established through a generous $1 million gift from McCoy's Building Supply and will cover a variety of topics, including innovation, and leadership and succession planning.
"We are thrilled to have this level of support from the McCoy family for this special speaker series," Rawls College Dean Margaret Williams said. "The original vision for the Alderson and Griffin Center included opportunities for entrepreneurs and family business owners to learn from experts and those with hands-on experience to enhance the success of their ventures. I am grateful to the McCoy family for making this vision a reality."
The event is free and open to the public, but registration is required. To register, click here.
CONTACT: Doug Box
Executive Director, Alderson and Griffin Center for Family Business & Entrepreneurship, Rawls College of Business, Texas Tech University
dobox@ttu.edu
(806) 834-5794
---