Dirk Fowler and Lynwood Kreneck have been named to the West Texas Walk of Fame.
Texas Tech University's School of Art, housed in the J.T. & Margaret Talkington College of Visual & Performing Arts is home to two of this year's West Texas Walk of Fame inductees.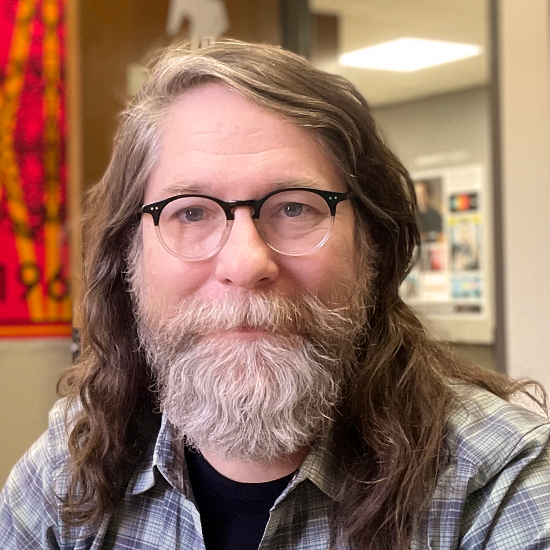 Dirk Fowler and Lynwood Kreneck will be added to the walk of fame in a ceremony held tonight (Sept. 28) at the Lubbock Memorial Civic Center. Fowler is an associate professor of art in graphic design who has taught at Texas Tech for more than 20 years. Kreneck is a printmaker and emeritus professor who taught at Texas Tech for roughly 40 years.
"The Talkington College of Visual and Performing Arts is delighted that two of its faculty are being inducted into this prestigious organization," said Martin Camacho, dean of the college. "This provides well-deserved recognition of the impact they've had on generations of students as well as the extended community, through their art and their work."
Both individuals' impact goes well beyond teaching.
Fowler's work has been exhibited around the world and recognized by many professional organizations including the American Advertising Federation, Type Directors Club and Society of Publication Directors. His work has been featured in the Wall Street Journal, Novum, PRINT, Communication Arts and numerous books. Fowler has been an active member of the Lubbock community for many decades, supporting the Charles Adams Studio Project, Louise Hopkins Underwood Center for the Arts and First Friday Art Trail.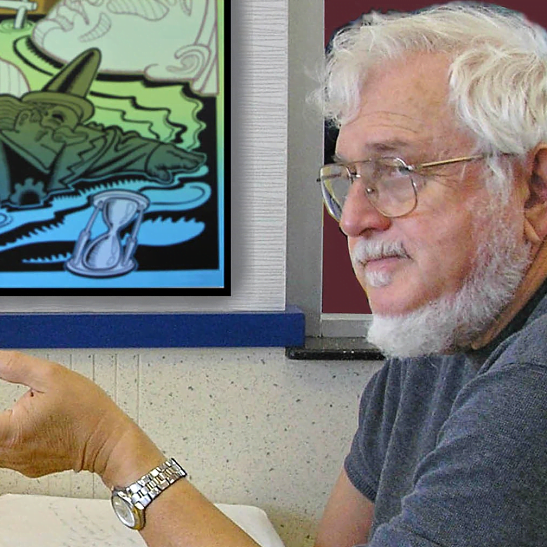 "I am overwhelmed with gratitude," Fowler said of being inducted. "The history and caliber of people on the West Texas Walk of Fame is incredible. I just think of myself as a visual problem solver, inside and outside the classroom. I'm honored by this milestone and look forward to many more years of contributing to the local arts community."
Kreneck is the creator of the ColorPrint USA exhibition, and his work has been featured in more than 60 museums and universities including the U.S. Department of State's Art in Embassies program, the Royal Museum of Antwerp in Belgium and the Museum of Texas Tech University. Kreneck is credited with inventing water-based screenprinting and collaborated with Createx to develop a less toxic, transparent base for acrylic colors. His invention was extolled by artists around the world where he taught the water-based technique.
"Your toughest audience is oftentimes your own hometown," Kreneck said. "So, I am very pleased to receive this recognition. I had a wonderful career at Texas Tech and worked with talented professionals who I respect greatly."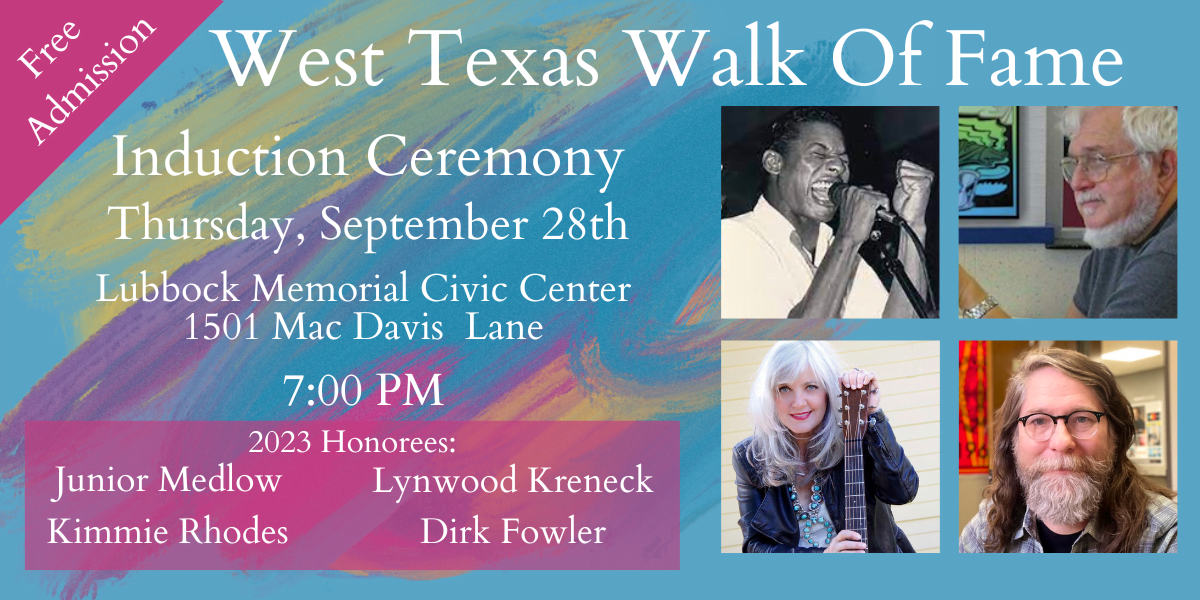 About the West Texas Walk of Fame
The West Texas Walk of Fame began as a tribute to rock 'n roll legend Buddy Holly in 1979. This culminated in the tradition of honoring a growing list of famous artists and musicians who come from West Texas. Civic Lubbock was asked to carry on the tradition in 1983 and oversees the event and the list of inductees to this day.
---