Four of the nine honorees are members of the Red Raider family.
Texas Tech University and the Texas Tech University System (TTU System) are well represented in this year's Women of Excellence Awards, the annual honors presented to notable community members by the YWCA of Lubbock.
Among the nine recipients of the 2023 awards are four Texas Tech alumnae, two of whom are also current employees; one is a staff member for the TTU System and another a faculty member at the Texas Tech University Health Sciences Center (TTUHSC).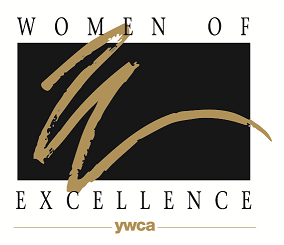 The honorees are:
Emily Wilkinson, Arts & Culture: Wilkinson, the public art director in the TTU System's Office of Facilities Planning & Construction, holds two master's degrees from Texas Tech – one in museum science and another in education – and is working on her doctorate in higher education administration.
Dr. Jessica Gray, Medicine: After earning her bachelor's degree in biology and her doctorate in medicine, Gray works as a clinical assistant professor at TTUHSC and as a board-certified family medicine physician for UMC Physicians.
Murvat Musa, Professional: Musa, who earned her master's degree in public administration, is the CEO of Reese Technology Center.
Nanette Deso, Jane O. Burns Award: A 1984 Texas Tech graduate, Deso is the Executive Vice President of Lone Star State Bank of West Texas.
The Women of Excellence Awards are presented each year to recognize and honor women in the community who have achieved career excellence and contributed to business, industry, organizations and the community. Created in 1989, the awards have recognized nearly 300 women. The YWCA Women of Excellence Celebration & Dinner is scheduled for Thursday (March 9) at the Lubbock Memorial Civic Center.
"The rising stature of Texas Tech is not only the result of what our students, faculty and staff do on this campus. The success, reputation and support of alumni are so essential to the advancement of this university," said Texas Tech President Lawrence Schovanec. "Congratulations to each of these outstanding Red Raiders on this most deserving recognition from the YWCA."
---